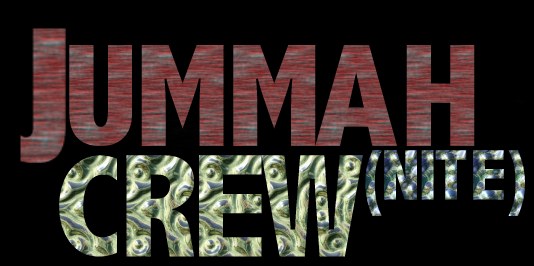 ---
Jummah: n; Friday in Arabic
Jummah Nite Crew: n; a group of Muslim brothers dedicated to keeping it real on Friday nites at the ICR.

---

- The Importance of Jummah
by Imam Abul-Yusr Baianonie


"A institution is the lengthened shadow of one man" -Emerson
Last updated: 06/10/01
Stuff Dun: Added link to Old Guestbook, because new one seems to have stopped functioning



- Kewl Stuf

- ISLAM ZONE by RAIN

- MOHAMED SPEAKS


- AZ Tightens it Up


- IslamWay BY CB


This is our web page. Enjoy.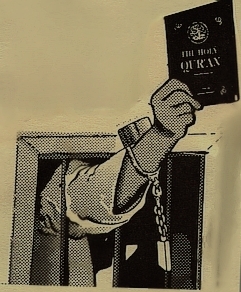 This site was tested on Netscape Navigator 4.2 en , so if it doesn't run on your Wal-Mart Brand Tooty-fruity browser it's not my fault.

---

This site is currently maintained by the Rain.
Please feel free to not email me for no apparent reason, Assalaam Alaykum

Sign the Jummah Crew Guestbook
View the NEW J.CREW Guestbook
View The Old J.Crew Guestbook
Sign the Old Guestbook